CNN names Vietnam's banh mi among best sandwiches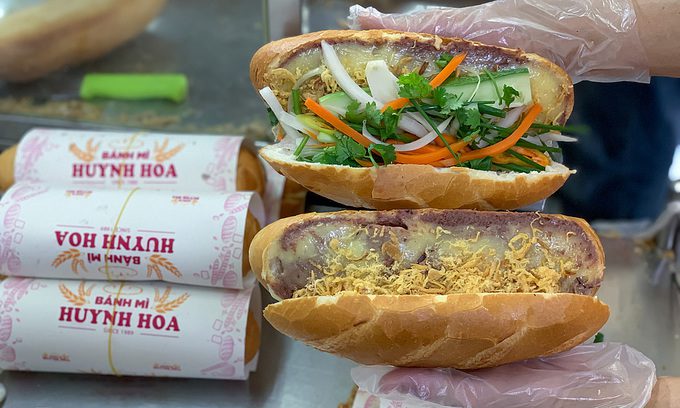 CNN has included Vietnam's popular banh mi in a list of the world's 23 best sandwiches, saying "it is widely loved well beyond the country's borders."
Banh mi is a fusion of cold cuts and vegetables like coriander, cucumber, pickled carrots and daikon combined with condiments from French cuisine like pate and mayonnaise. However, a wide variety of popular fillings are used, including cha lua (Vietnamese pork bologna), fried eggs, grilled pork, and meat balls.
"A culinary remnant of French colonialism, the baguette sandwich was reinterpreted to their own taste by the Vietnamese," CNN said.
"Banh mi are now sold from food carts on nearly every street corner in Ho Chi Minh City and across Vietnam."
A loaf of banh mi costs from VND15,000 ($0.65) to VND50,000.
The CNN list also included Italy's tramezzino, France's Pan bagnat, Canada's Montreal smoked meat sandwich, the U.K.'s cucumber sandwich, Japan's Katsu sando and the U.S.'s Philly cheesesteak.
Banh mi is a symbol of Vietnam's cuisine and has built quite a global reputation.
Hong Kong-based South China Morning Post last year named it as one of the best Asian breakfasts.
Source: E.vnexpress.net